Jurassic World: Dominion Dominates Fandom Wikis - The Loop
Play Sound
This article or section needs to be cleaned up to conform to a higher standard of quality.
See How to Edit for help, or this article's talk page.
Ronald "Oni" Edwards
Ronnie at the Streamy Awards
Alias(es)
Ronnie, DigressingNSQ
Born
Ronald Edwards
March 26, 1993
Died
July 4, 2018 (aged 25)
Nationality
American
Occupation
Internet personality
Theorist editor
Years active
2011/2012 - 2013 (as host of DNSQ)
Internet information
Channel
DigressingNSQ
Twitter
DigressingNSQ .
Facebook
Ronnie Oni Edwards
Ronald Oni "Ronnie" Edwards was a content creator for The Game Theorists and The Film Theorists known mostly for editing the videos uploaded.
Career
Besides editing for Game Theory and Film Theory, he hosted his own animated show known as Digressing and Sidequesting, where he explained the concept and design of many popular video games. Ronnie also had his own YouTube channel, DigressingNSQ. In 2015, his channel had over 20,000 subscribers and over 500,000 video views.
E3 Controversy & Death
E3 Controversy
During E3 2018 Edwards was in the middle of an internet backlash when some fans posted to Reddit stating that Edwards came off as rude and "disrespectful" to those there to meet him. Patrick stated the incident did not lead to Edwards' decision, it had been a rough few months and created worry for those closest to him.
Death
On July 4, 2018, Edwards was found dead in his home. The cause of his death was ruled as a suicide.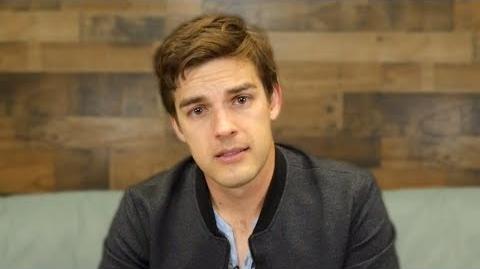 Trivia
The first episode of Game Theory that Ronnie edited was "How Much is Minecraft Diamond Armor Worth?"
On December 26, 2011, Ronnie launched the first episode, or quest, of his show, Digressing and Sidequesting
Ronnie's favorite The Legend of Zelda game is the original.
Ronnie's show was the first to be (temporarily) cancelled.
Gallery